Council agrees to pay for clean-up criminals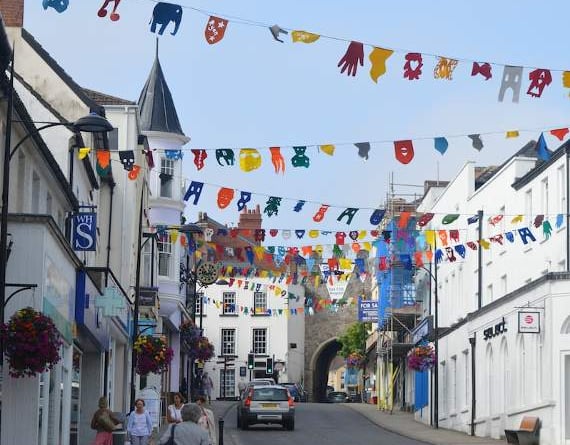 Subscribe newsletter
Subscribe to our email and get updates right in your inbox.
CHEPSTOW Town Council has agreed to pay the Probation Service to carry out maintenance around the town, reversing their original decision.
Last month the council had voted to agree to the service carrying out the maintenance but had not agreed to paying the cost of £50 a day.
The Chepstow Chamber of Trade and Commerce, had expressed their "grave disappointment" with the decision and five councillors signed a motion to reconsider the issue.
A second vote on the issue was passed with eight of the 14 councillors voting in favour after a heated discussion.
Councillor Tony Redhead started the discussion by saying he was "furious about the emails from the Chepstow Chamber of Commerce", who he said misrepresented why the council had refused the proposal previously.
He went on to again argue that he could see no reason why the £50 a day the council was being asked to pay needed to go towards petrol costs, equipment and protective clothing and questioned why the Probation Service was not already supplying these.
Councillor Jez Becker argued for the service regardless of what the money was going to.
He said: "It is incredible value for money and we are losing perspective.
"If anyone can get someone to clean up the town for £50 I'm all ears."
Councillor Yvonne Havard expressed what councillors either side of the issue agreed on, that the cleanliness of Chepstow needed to be addressed long term.
She said: "Perhaps in the short term it is something to look at but in the long term we have to address it as a council."
A point of order was raised which meant the council had to either agree or turn down the proposal and couldn't look at it at a later date.
This resulted in the council agreeing to to fund the service with up to £2,000 subject to a 10 day trial period.
When the Chepstow Town Council looked at this proposal previously they were asked to consider contributing towards petrol costs, equipment and protective clothing for the service users, not the cost of a supervisor as previously mentioned on 11th October.
Comments
To leave a comment you need to create an account. |
All comments 0