Tourists vow never to return after being 'fleeced' by parking charges
Wednesday 5th July 2017 9:57 am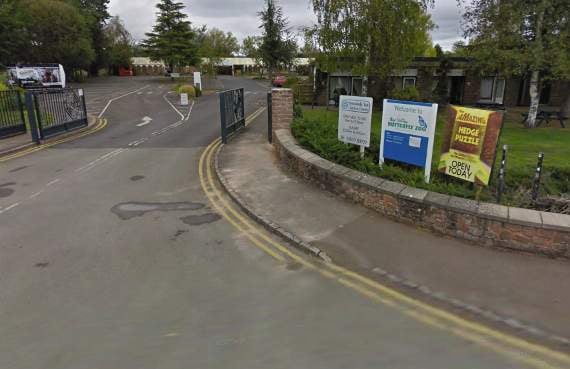 Subscribe newsletter
Subscribe to our email and get updates right in your inbox.
CUSTOMERS have vowed never to return to a Wye Valley tourist attraction after receiving £100 parking charge notices.
The complainants had received the parking charge notices after attending the Wye Valley Visitor Centre near Symonds Yat West, which includes a popular butterfly zoo and hedge maze. The private car park is operated by management company ParkingEye Ltd.
The car park is monitored through an automatic numberplate recognition (ANPR) system on point of entry and exit, and apparently includes a 10 minute grace period.
One aggrieved customer said he had received two £100 parking charge notices from ParkingEye after visiting the centre with his family in two vehicles. He said the charges showed he had been over his four hour ticket by 13 and 14 minutes respectively. The notices claimed the fine would be reduced to £60 if paid within 14 days.
However, he contests that the ANPR system was not clearly signposted, with no ticket dispensed on entrance to the car park. He had judged the four hour ticket to be from time of purchase, and said the time did not take into account queuing to purchase a ticket, finding a space in an overflow car park, and getting children and a registered disabled passenger in and out of the vehicle.
He accused ParkingEye of "fleecing" customers, and said he "won't be returning" to the centre. He is in the process of appealing the decision.
Another complainant who spoke to the Beacon said that he had dropped off his two sons to play mini golf at the centre, before returning later to pick them up. He said that he had at no point left the car, although he admitted he did not know how long he waited in the car park. He said the subsequent £100 parking charge notice came as an "utter shock," adding that the parking system had not been properly signposted.
In a letter to the Beacon, a third customer said he had received a £100 parking charge notice even though he paid for four hours and left within an hour. He says that on querying the charge, he was told by ParkingEye he had entered the wrong car registration number, which had breached terms and conditions.
He says that ParkingEye offered no proof of a wrong registration number, and did not dispute his claim of paying for a four hour ticket. His appeal on the basis of conflicting evidence was rejected "without any explanation" by the Parking on Private Land Appeals body (POPLA).
He said: "I feel this is a nasty scam to extort money from innocent drivers who have not kept their parking tickets. At the time of writing, ParkingEye have not yet posted another parking charge notice for £100, but I am not holding my breath."
ParkingEye has since claimed that the offer of a reduced fee following the unsuccessful appeal was rejected by the claimant in this case.
In a statement, the Wye Valley Visitor Centre said the parking was charged to control use of spaces, as "without this, our car park and toilets would need to be about 50 per cent bigger to meet our needs, and that extra cost would fall unfairly on our genuine customers and seriously limit future development."
The centre added: "ParkingEye Ltd operates the Wye Valley Visitor Centre car park in full compliance with standards for clarity and installation of notices, receipts, applying a 10-minute period of grace, charges for infringements, and providing an appeal system with checks and balances.
"Nobody need fear receiving a parking charge notice if they simply enter their vehicle registration number correctly at the meter, and pay for the time that they use the car park. If a parking charge notice is issued for an infringement, there is a discount for early payment and an appeal process, including a free and fully independent review by POPLA.
"We very strongly recommend that anyone who is sent a parking charge notice should contact ParkingEye Ltd in writing to either pay or initiate the regulated appeals process."
A ParkingEye spokesperson added: "ParkingEye is a member of the British Parking Association (BPA) and follows its code of practice. We encourage people who have received a parking charge to appeal if they think there are mitigating circumstances, and instructions about how to do this are detailed on all communications and on our website."
Comments
To leave a comment you need to create an account. |
All comments 0