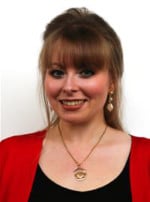 Subscribe newsletter
Subscribe to our email and get updates right in your inbox.
A Senedd member who represents the Monmouth area has hit out at corporate greed as the reason much of the world remains unvaccinated.
South Wales East Plaid Cymru Senedd member Delyth Jewell made her assertive speech during a debate last week (November 17), where she said that global leaders and governments act as if what happens beyond their borders has little impact on Wales' own precarious situation. She added that if the Covid rages anywhere, then nowhere will be safe.She said: "Governments in the global north are allowing pharmaceutical giants to trample over our common humanity in pursuit of profit, and the self-same inequalities highlighted by the pandemic are becoming entrenched instead of addressed. Moderna, BioNTech and Pfizer are seeing astronomical profit margins for their shareholders because they have patent monopolies. Let's just unpick that: the profit margins that they're seeing, estimated to be as high as 69 per cent, that is the profit they are making on a product that was meant to save people's lives. Those margins are inflated because only they are allowed to produce the vaccines. Greed and hubris have ensured that the giants get richer at the explicit expense of the world's poor."She added: "That ugly dichotomy is the nature of the beast of unfettered capitalism, the characteristic sneer on its face and the bark in its bite that, in order for the rich to get richer, the poor must suffer."Ms Jewell added that whilst hundreds of millions of people have been infected by the virus and more than five million people have died, at least nine new billionaires have been minted thanks to Covid.She closed by calling for the patents on Covid vaccines to be dropped: "The world has broken through scientific barriers in this pandemic. Inequality is the final barrier that threatens to trip up the efforts of months and millions. We know what needs to happen. Vaccines should be considered global public goods, not locked away and stored until they've passed out of usefulness. Intellectual property rights should be removed, patents waived and vaccine technology shared."
Comments
To leave a comment you need to create an account. |
All comments 0